Amitabh Bachchan tested positive for Covid – Sangri Today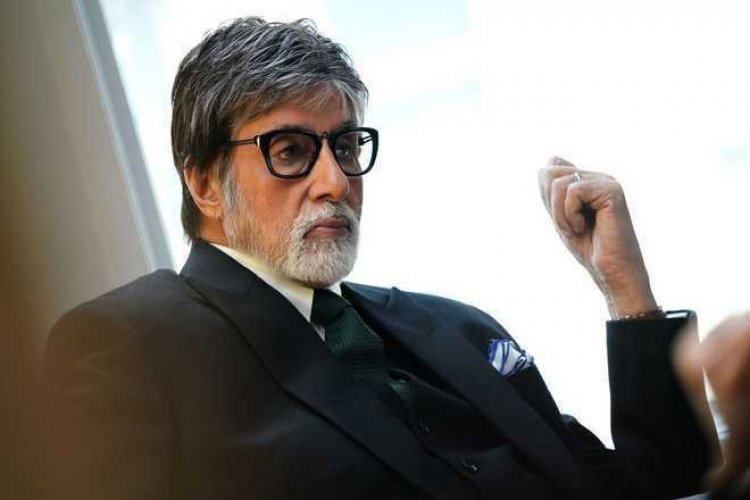 Amitabh Bachchan tested positive for Covid: Despite being vaccinated, corona happened for the second time, says – 'People living nearby should get tested'
Bollywood megastar Amitabh Bachchan has tested positive for Covid again. Big B himself gave this information via Twitter. Along with this, he also appealed to his relatives to have the test done. Amitabh is 79 years old and was infected for the second time.
Amitabh Bachchan tweeted late at night and wrote, "I just became Covid positive. People who have been with me or near me, please get tested. Fans comment as soon as Big B's tweet comes out, praying for his speedy recovery.
Even before that, Amitabh Bachchan was struck by Corona in July 2020. He also had to be admitted to Nanavati Hospital in Mumbai for about two weeks due to deteriorating health. At that time, Abhishek Bachchan was also Corona positive with Amitabh. However, at present, reports that other members of Amitabh's House are positive have not come to light.
Amitabh Bachchan took the first dose of the vaccine in April 2021 and the second in May 2021. A photo of the vaccination was also shared by Big B from his Instagram account.
The last time Amitabh Bachchan had corona, he was filming for KBC 13. Due to his Covid-positive status, he had to stop filming for several days. Due to the Corona period, the filming took place in 2021 following the Covid protocol, despite this the actor tested positive. This time too, the actor was infected during the filming of KBC 14. After the Corona slowdown, filming is now taking place without following the Covid protocol.
These days, Amitabh Bachchan hosts Sony TV's KBC 14 reality show. Apart from that, the actor will be seen in Ayan Mukerji's movie Brahmastra.
Before Amitabh Bachchan, many celebrities like Akshay Kumar, Karthik Aryan, Katrina Kaif, Aditya Roy Kapur, Kushal Tandon and Hansal Mehta were infected with corona for the second time.
For the latest update of Sangri today Like us on Facebook and follow Twitter. Fore Latest Video News Subscribe to our channel on YOUTUBE. Also join our telegram channel