Congress YouTube channel removed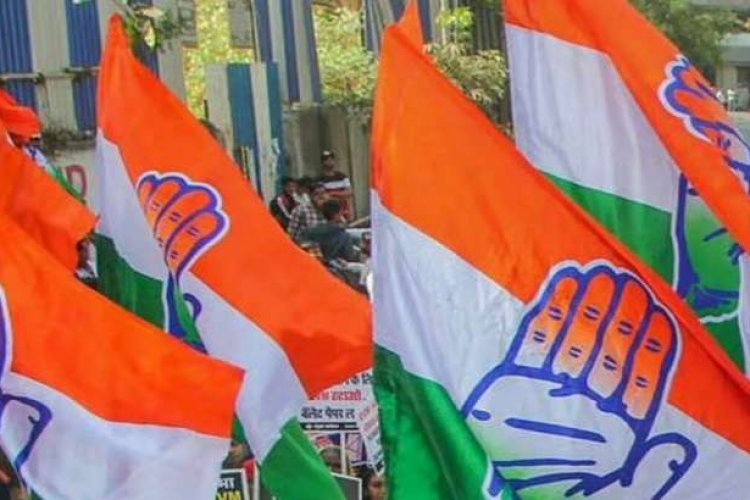 Congressional YouTube Channel Removed: Party Candidacy – In addition to technical misconduct, conspiracy must also be investigated; Here Jaiveer Shergill resigned
The Congress party's YouTube channel has been taken down. The party itself gave this information on social networks. Said on behalf of Congress – Our Indian National Congress YouTube channel has been removed. We are trying to restore it. Discussions are ongoing with the YouTube-Google team. Investigate how this happened?
According to the party, behind the deletion of the account, an investigation is underway to determine if there is a technical problem behind it or if someone hacked it. The party is said to have demanded to restore its channel again. For this, Congress has approached both YouTube and Google.
The Congress YouTube account has been taken down just as the party will launch the Bharat Jodo campaign on September 7 next month. Before this Congressional campaign, the YouTube account also raises many questions. Here, Congress leader Jaiveer Shergill resigned from the party.
So far, there have been reported cases of the Twitter accounts of only politicians and big names in the country being hacked, but this is the first time that a national party's entire YouTube account has been taken down. However, the reason why the account was deleted is not known. This is why Congress ordered an investigation. It has been said by the party that this problem will soon be solved. The Congress YouTube channel has 20 lakh subscribers.
The Congress party will launch the Bharat Jodo Yatra campaign on September 7. This campaign will begin under the leadership of Rahul Gandhi. The Bharat Jodi Yatra will depart from Kanyakumari in Tamil Nadu, passing through 12 states to reach Jammu and Kashmir. Here the campaign will end. It is said that instead of the Congress flag, the tricolor will be seen in the yatra. A total distance of 3,500 km will be covered during the journey.
Congress leader Jaiveer Shergill resigned from the party. Shergill sent his resignation to the Congressional High Command by letter. He wrote in the letter – I am sad to say that decision making is no longer in the interests of the public and the country, but is influenced by the selfish interests of those who indulge in sycophancy and constantly ignoring the reality on the ground. Eh.
Previously, Ghulam Nabi Azad resigned from the post of campaign committee and Anand Sharma from the post of chairman of the steering committee of the Himachal Congress. In such a situation, the resignation of Jaiveer Shergill may become a new issue for Congress.
For the latest update of Sangri today Like us on Facebook and follow Twitter. Fore Latest Video News Subscribe to our channel on YOUTUBE. Also join our telegram channel