Danforth: Changes, Disruptions and Bottom Lines in News Media | Opinion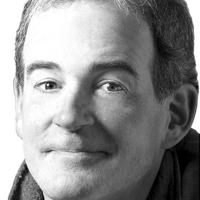 The small size of The Aspen Times newsroom raises a question that has yet to be raised. Amid resignations and layoffs, what could the newspaper's new owner want, other than lower costs?
The owner is Ogden, a chain based in West Virginia. The channel took over from Swift Communications, owner of The Times since 2000.
The Aspen Times is still remembered for the work of its owner and publisher, Bil Dunaway (the single "l" is not a typo), who purchased it in 1956. Dunaway was a writer and a sort of city historian, best known for forays into needy areas like the city's sewer system.
Dunaway was first and always a writer. His newspaper was identified by its independence. In its early days, we hadn't really heard of newspaper chains or owners like Gannett, Cox, Knight Ridder or Alden Capital.
But the arrival of another channel owner put me in the position of the guy watching from the bleachers. I started Aspen Daily News in 1978 and sold it to local owners in 2017. I'm a writer by training.
Newspapers are not the only victims of America's "chaining". Fox News (and its parent company), starting with Rupert Murdoch money, led the charge in creating a highly politicized network. It goes back to Rush Limbaugh's radio talk show and his concern for ratings. Fox News is known for its rocky marriage to Trumpism.
Ogden's arrival raises the question of Ogden's interference in his writing.
The new chiefs have already been rocked by a lawsuit filed by a new owner of a proposed luxury hotel for Aspen Mountain's Lift 1A area. He objected to being called a "Russian oligarch". He won The Aspen Times a settlement by suing for defamation, leaving open the question of whether a "Russian oligarch" label constitutes protected fact or opinion.
The trial is public, but the settlement is not. It might be worthwhile for Ogden to agree to a written procedure covering future matters.
National histories are replete with suggestions of interference in the news. The final CNN broadcast of "Reliable Sources" and its host, Brian Stelter, which would have unhappy Trumpists, is scheduled for today. The canning of his show is considered the work of David Zaslav and Chris Licht, whose Discovery Channel just merged with CNN and Warner. CNN also saw Chris Cuomo fired as the host of its most popular show.
Zaslav is seen as the force behind this move. He had previously declared his distaste for what he called "advocacy" programming.
Zaslav witnessed the departure of Jeff Zucker, who brought Cuomo on board. His long-term plan was to add lively, sympathetic shows to the "breaking news" he aired in 1979.
Licht and Zaslav apparently heard of an affair between Zucker and a CNN executive and Cuomo's role in defending his brother Andrew (former New York Governor) caught up in a sexual harassment scandal. The problem was that Zucker's affair had been public knowledge for years, and Cuomo's brotherhood with Governor Andrew was a silly excuse after the ratings boost it offered.
The same political forces that show up at Discovery/CNN could surface along with the future of the dark struggle between the remaining staff of The Aspen Times and their bosses in Ogden.
Zaslav and Ogden have something in common. Both focus on the bottom line. For many years, the key was #30. This referred to the percentage of revenue that leaders had to send home to their bosses as profit.
Showing up with a score above 15 or 20 was considered exceptional for any media information operation. The under 20s often resulted in further cost reductions, including the newsroom. Journalists do not produce immediate cash flows and their output is more difficult to calibrate than that of other media workers.
Today, the United States is dotted with "information deserts," characterized by an absence of local news sources of any kind. This is partly due to poor business strategy (such as the persistence of paid circulation in very small newspapers). But media organizations can also collapse when media operations and reputations are strangled.
Ogden is known as a cost cutter. Its owner was nicknamed "Bottom-line Bob" at his home near Pittsburgh. Could Ogden quietly benefit from such a cost reduction at the Times?
"Reliable Sources" will be over by the time you read this. But the booming news events in Aspen and New York could stem from a desire to control content, cost, or both.
The writer (dukeofdanforth@gmail.com) is one of the founders of the Aspen Daily News and his column appears here on Sundays.