Kodak Matrix QLED TV series launched – Sangri Today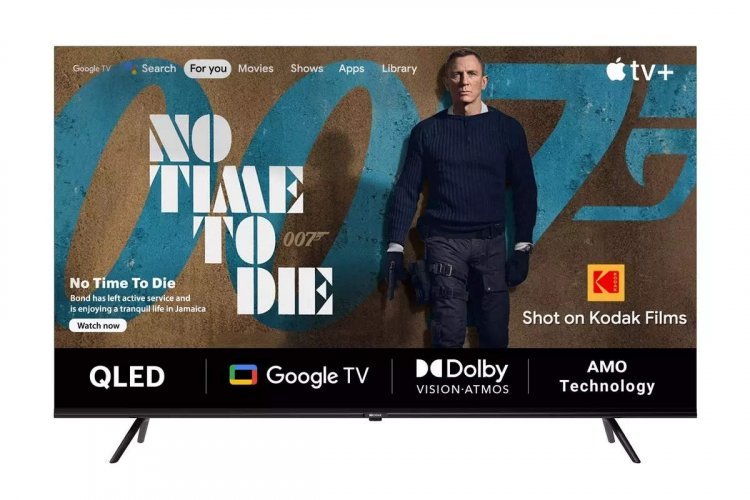 Kodak Matrix QLED TV series launched: high-end 4K TV prices start at Rs 33,999, better features like Dolby Atmos sound and Dolby Vision display
In this festive season, if you are planning to bring a new TV into your home, a great option has hit the market. Kodak has launched its premium TV series – Matrix QLED series in India. 50 inch, 55 inch and 65 inch TVs are available in this new series.
As per the price, the 50-inch TV is priced at Rs 33,999. The 55-inch TV is priced at Rs 40,999 and the 65-inch TV is priced at Rs 59,999. TVs with these latest 4K QLED screens can be purchased from Flipkart. These TVs will also get powerful sound with excellent picture quality. It has great features like Dolby Atmos sound and Dolby Vision display.
Google Chromecast is integrated in this TV, thanks to which many smart features are integrated into it. Many applications and games will also be available. In this, you get an excellent 4K QLED display, which comes with 1.1 billion colors. This TV will bring you the pleasure of theater at home. For great sound, it also features 40W audio output with Dolby Audio Box speakers.
Apart from this, DTS True Surround Audio is also present in it which makes the TV sound very loud. This TV comes with 2 GB of RAM and 16 GB of internal memory. Voice remote control with Google Assistant is also available with this TV. The remote's build quality is good, and you'll also get dedicated hotkeys for Netflix, Prime Video, and YouTube.
You can also control smart home lights with the bundled Google TV app on the TV. For connectivity, options such as USB 2.0, HDMI 3 (ARC, CEC) and Bluetooth have been offered there. If you want to buy a new TV this festive season, this is a great option.
For the latest update of Sangri today Like us on Facebook and follow Twitter. Fore Latest Video News Subscribe to our channel on YOUTUBE. Also join our telegram channel