"We told the characters we weren't from a news channel"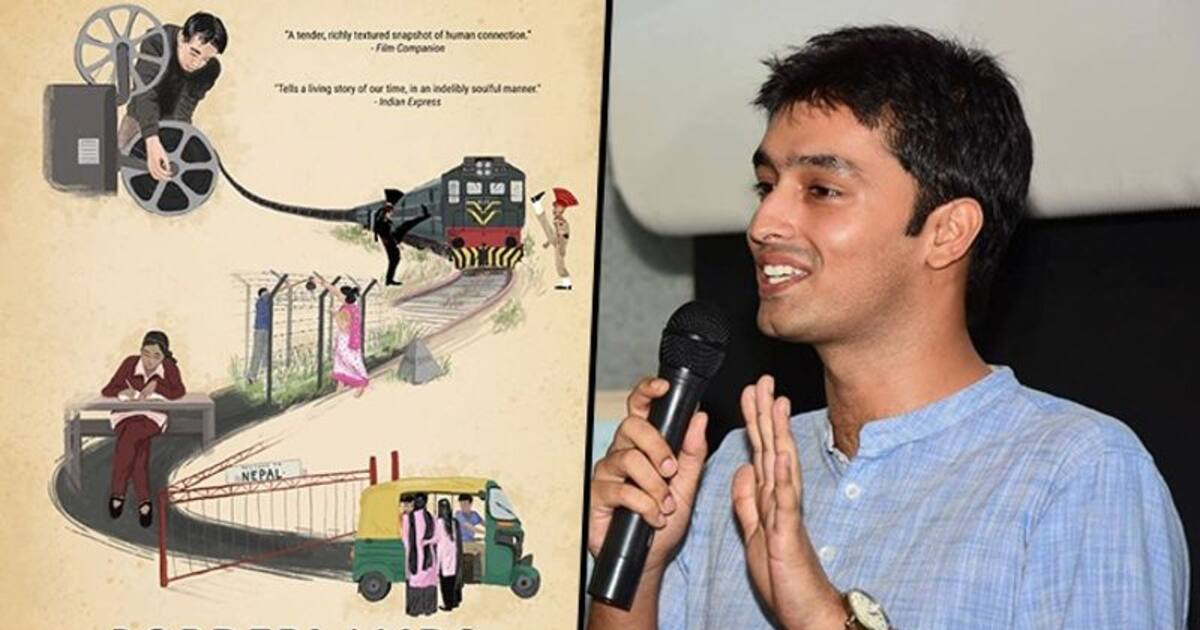 First published July 30, 2022 at 10:00 a.m. IST
"Borderlands" won Best Editing in the Non-Fiction category at the 68th National Film Awards. It follows the lives of people who live near the border and attempts to capture their daily lives. Asianet Newsable's Gargi Chaudhry reached out to director Samarth Mahajan to find out more about "Borderlands."
Image Credit: Rainshine Entertainment
"Borderlands" won Best Editing in the Non-Fiction category at the 68th National Film Awards. Samarth Mahajan's 67-minute documentary follows the lives of people who live near the border and attempts to capture their daily lives.
Asianet Newsable's Gargi Chaudhry has reached out to Samarth Mahajan to find out more about 'Borderlands' and the message it aims to convey.
The lives of people living in border areas are complicated by the constraints the border places on them, Samarth said. "In today's context, where borders are used as a tool of division and depicted as centers of violence, the film aims to humanize them and create conversations about cross-border relationships," he added.
Read excerpts from the interview:
1. What inspired you to work on this concept for this documentary?
Samart: I come from a border area myself, so conversations about borders and interacting with border citizens have been part of my childhood. During my previous project, "The Unreserved", I met a young Kashmiri man who told how he supported Pakistan while his brother, being an army man, supported India. The conversation ended when he told us that if he got a job in India, he would also start supporting India. It taught me something about the fluidity a border citizen can feel. This piqued my interest in researching stories about the borderlands. In the current context, where borders are used as a tool of division and portrayed as hotbeds of violence, the film aims to humanize them and create conversations about cross-border relations.
Image Credit: Rainshine Entertainment
2. From storyboard to filming… What difficulties did you encounter? How did you treat them? Was it difficult to write and shoot with stories evolving around BSF?
Samart: Gaining the trust of local communities and potential characters was a challenge, especially since some of the stories were in sensitive areas – and we learned to accept 'no' for an answer without becoming demotivated. We were even asked to go through a few villages as well. We found a process that got us through to most sites, after approaching enough people. We made sure we met our potential characters without any equipment and set the standards before we started shooting – that we weren't from a news channel, that we weren't going to livestream our conversations and that we weren't interested in sensationalising their stories.
Another big challenge was that we realized that we would never get written permission to shoot near the borders from the Ministry of Interior, which overlooks the Border Security Force and Sashastra Seema Bal. After countless trips to the Delhi office and follow-up calls, we decided to take a more informal local approach. So we did a lot of "jugaad" to get local permission or find guerrilla ways to shoot some footage, and in the most unfortunate cases we skipped some potential stories.
However, the biggest challenge remained raising funds for a documentary of this magnitude. So we tried to raise funds through many international grants and were invited to film markets all over the world. While our pitch was generally well received and we got meetings with most of the important decision makers, the institutions (grant holders, sponsors, co-producers) were quite reluctant to invest in a project with six characters, with a structure that was not the standard hero's journey. We were fortunate that many people beyond our networks resonated with the central idea and supported our crowdfunding campaign. We ended up raising around Rs. 30 lacs in 45 days. Besides being partly funded by 557 contributors, the film is fortunate to be a co-production between two benevolent Indian companies: Rainshine Entertainment and Camera And Shorts.
3. How did you choose the name "Borderlands"?
Samarth: The idea here was to reclaim the word and populate its image with ordinary people. This was important to me because the first image is often used to distract from the most pressing issues facing ordinary people in the nation. In the film, "Borderland" is used to imply any space where the impact of a border can be seen prominently. In this sense, the word conveys both a reality and a metaphor – thus half of the characters live near the borders, and the rest are in other spaces. Someone like Deepa (who struggles against patriarchy in a Pakistani migrant colony) or Noor (confined in a foster home awaiting repatriation after being rescued) by nature resides in a "border region", even if he doesn't literally live next to a border.
Image Credit: Rainshine Entertainment
4. You shot the documentary using people, not actors. How did you prepare them?
Samarth: We usually first met our potential characters without a camera or equipment to explain our intentions and obtain their consent. It would also allow for some comfort between the characters and the crew before filming. For the interviews, we identified spaces in their immediate environment, and generally spaces where they were already used to sitting, so that they did not feel embarrassed while talking to us.
We would follow their daily routine and notice their habits to plan our shots. We rarely asked them to do anything for the camera. We also had a system that let them know if something was making them uncomfortable or if they wanted us to stop filming for the day.
5. What are the takeaways for people in your work? How will this affect people?
Samart: A movie means different things to different people. For me, I feel there is a whole world beyond our immediate circles that we refuse to engage with, based on our assumptions and comfort zone. Engaging with this India, which we have become used to not seeing or hearing, can teach us a lot about ourselves and our privilege. As citizens of the continent, it is quite easy for us to say that we want to wage war on another country, without having any idea of ​​the effects on the lives of people on the borders. So I hope these Borderland stories can bring a new understanding of the fluidity of identities and movement across borders, and make people more empathetic.
Read also | Vaathi First Look: Dhanush Plays a Teacher in Venky Atluri's Film (Read Details)
6. The documentary is in Bengali, Nepali, Punjabi, Manipuri and Hindi. Is there a conscious reason to only dub in specific border languages? Will it also be dubbed into other languages ​​in the future?
Samarth: For me, it was very important to preserve the linguistic authenticity and national diversity of the subcontinent in the film – that's why we have characters speaking five languages ​​and coming from four different nationalities. To do this, we recruited local management partners for the regions whose language I did not speak (Bengal, Nepal, Manipur). They then forged direct relationships with the characters, and engaged in intimate conversations that would have been diluted if a translator was mediating.
Image Credit: Rainshine Entertainment
7. What is your assessment of life for people living in border areas, especially around hostile neighbours?
Samarth: The lives of people living in border areas are complicated by the constraints that the border imposes on them. Yet the key to remember is that, like any other person, like you or me, they make the most of their circumstances to find purpose, happiness, and meaning.
8. Finally, "Borderlands" won Best Editing in the National Film Awards. What does it do? And then ? Samart: Anadi and I have worked together for almost 7 years, and he is like a mentor to me. He has the patience to surf through a lot of what I think are really disorganized sequences and a knack for finding real intimate moments in them. He likes to bring his own storytelling quirks to the narrative – and in this way, editing becomes a collaborative process where we try to achieve a story that we both want to tell.
Read also | 2022 MTV Video Music Awards: BTS, Doja Cat and More Dominate; here is the full list
When we started editing, Anadi suggested splitting the stories into two parts – one to introduce the characters and a second to illustrate the impact of borders on their lives. This way, we could first engage with the characters as mere human beings, without any agenda, and then understand their socio-political situations. We didn't cut the film with a typical three-act structure, or a single narrative spine. Since our editing grammar was unique, this recognition is therefore special.
Currently, I am finishing work on a true-crime documentary series with Vice Studios. It's different from my previous projects, and I learned a lot. I'm excited for it to come out later this year